Details on our Tibet tour
3 min read
The official countdown has just begun: 41 days left till our Tibet journey and believe me, we can't wait!
Unfortunately, according to the rules and regulations of the China National Tourism Administration (CNTA), foreign passport holders should apply for the Tibet Travel Permit (TTP) before entering Tibet, and it is not available by independent travelers at the moment. For this reason, we had to book a tour with a travel agency and asked them to apply for the TTP. We were hoping though, as we've heard some rumours, that at the beginning of 2012 this regulation should have been changed but it has not till now. Looks like we won't be able to go sightseeing freely without a travel guide following us all the time, but at least, we will enjoy the view and scenery of magnificent Roof of the World 🙂 and… it's worth it!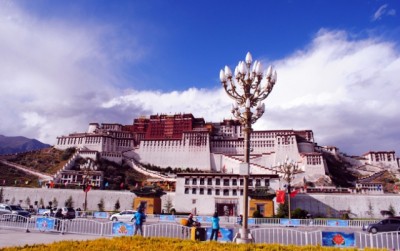 I spent days trying to make a good deal with various travel agencies located all over China. It was pretty difficult because most of travel agencies offered us luxury Tibet tours with a higher price than we expected, despite the fact we pointed out, at the beginning of the bargaining, that we want to go there cheaply.
However, we found a great travel agency called Tibet Enjoyable Travel Service Co., Ltd. The staff member, named Emma, was extremely friendly and helpful making sure we are pleased with the service as well as the price. She sent us e-mails with different offers every day and she also did some extra work to make us happy such as sending us "have a good weekend" text messages 🙂 That was so nice of her :). Everything went smoothly, better than we thought. Therefore, we would like to recommend this agency to anyone who is planning to visit Tibet. Here you can find their official website: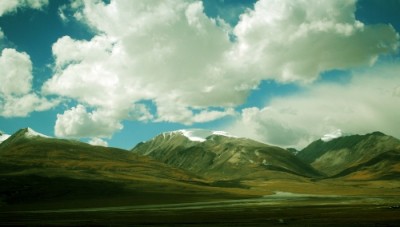 The entry date is Monday, June 4 and the exit date is Friday, June 10. As you can see, there is not much time to explore Lhasa (the capital of Tibet) properly, but we can't stay there longer. The reason is that me and Cez have only 12 days off at work due to final examination in our schools and it takes roughly 46 hours one way to get from Chongqing to Lhasa by train. Yes, 46 hours!!! That means we are going to spend nearly 4 days on the train (hard seats)! This was the cheapest option available (RMB355 per person, one way ticket), where, for example, soft sleeper is for RMB 985).
You can find more info on train schedule and ticket prices between Chongqing & Lhasa here: http://www.tour-beijing.com/lhasa_tour/chongqing_lhasa_train_schedule.php
The program is very tight as the time is limited. When we arrive in Lhasa we will be picked up from the airport by our English-speaking guide and taken to the hotel. Then, we will visit Barkhor Street and try some local food. On the second day we will go to Potala Palace, Jokhang Temple and Tibet museum. The next days are to explore Carpet factory, Drepung Monastery/Sera Monastery.
The total price of the tour is RMB4680 ($741) based on two people. This price includes entrance fees (all the entrance fee to the tour places listed in the itinerary), two way train tickets Chongqing-Lhasa (hard seats), private transfers (between airports, hotels and scenic spots while sightseeing in Tibet by the private vehicle or taxi with driver), private English-speaking tour guide , hostel, service charge and government taxes and Tibet permits.
To be honest, I thought that being in China would make Tibet tour much cheaper, but I was wrong. It will be much more expensive than, for exaple, Hong Kong or Beijing trip. Nevertheless, I'm happy for the deal I've made and I guess being in Lhasa is priceless :). Next week, I'm planing to do some research on Tibetan culture, tradition and history.
P.S. I've already started learning Tibetan language and I must admit it's not as difficult as I though!
Stay tuned 🙂
A.