13 AMAZING MUSIC FESTIVALS IN SOUTH EAST ASIA
7 min read
There might not be as many music festivals in South East Asia as there are in other areas of the world, but that is slowly changing.  With the ever-growing popularity of electronic music, more and more festivals are popping up in this region.  
You might not come to South-East Asia for the music festivals, but if you're planning a trip out here, maybe one of these could be worked into your itinerary
Also, be sure to read my guide on the Top 25 Music Festivals in Asia for more amazing options around the continent,
---
1) Wonderfruit Festival
When: Mid – December
Where:  Siam Country Club, Pattaya, Thailand
Live.  Love.  Wonder.  That's the motto of this incredible 3-day camping music and arts festival held on the beautiful Pattaya Fields Siam Country Club.  I normally tell people to avoid Pattaya as a city because it really is a horrific place, but this beautiful venue is 15 KM outside the city, and you'll fall into festival mode.  The camping area is decent and well equipped, the stages are amazing, and the line-up brings a little something for everyone.  
This is one of the best festivals you can attend in south-east Asia.  Read my Wonderfruit Festival 2014 review for more information and pictures.  I was lucky enough to attend the first year, and definitely have plans to make the journey back.   
---
2) HOZO International Music Festival
When: December 8-11, 2022
Where: Ho Chi Minh City, Vietnam
"In the daily life of Vietnamese people, music and culture are two values that always complement each other and cannot be separated. "Hò Dô" – a long-standing performance genre in folk music – is a typical example of that parallelism. "Hò" is a unique cultural value, representing the beauty in the working life and spiritual life of the Vietnamese people, helping to unite people in all regions.
Starting with the inspiration from the "Hò" melodies, the HOZO – "Hò Dô" International Music Festival will be a place where Vietnamese music and cultural identity reach out to the world, as well as an opportunity for Vietnamese audiences to move closer to international music-cultural trends."
---
3) ZoukOut Music Festival
When:  Mid-December
Where:  Singapore
"One World, One Music, One Tribe, One Dance"
The people behind one of the biggest and well-known clubs in Asia, "Zouk", have created it's own music festival, and it's been one of the more popular festivals out in South-East Asia.  
Located in Singapore, you'll find the tickets, drinks, and accomodations a bit more expensive, but you can't complain when they bring A-list talent, incredible stage production, and an overall amazing atmosphere.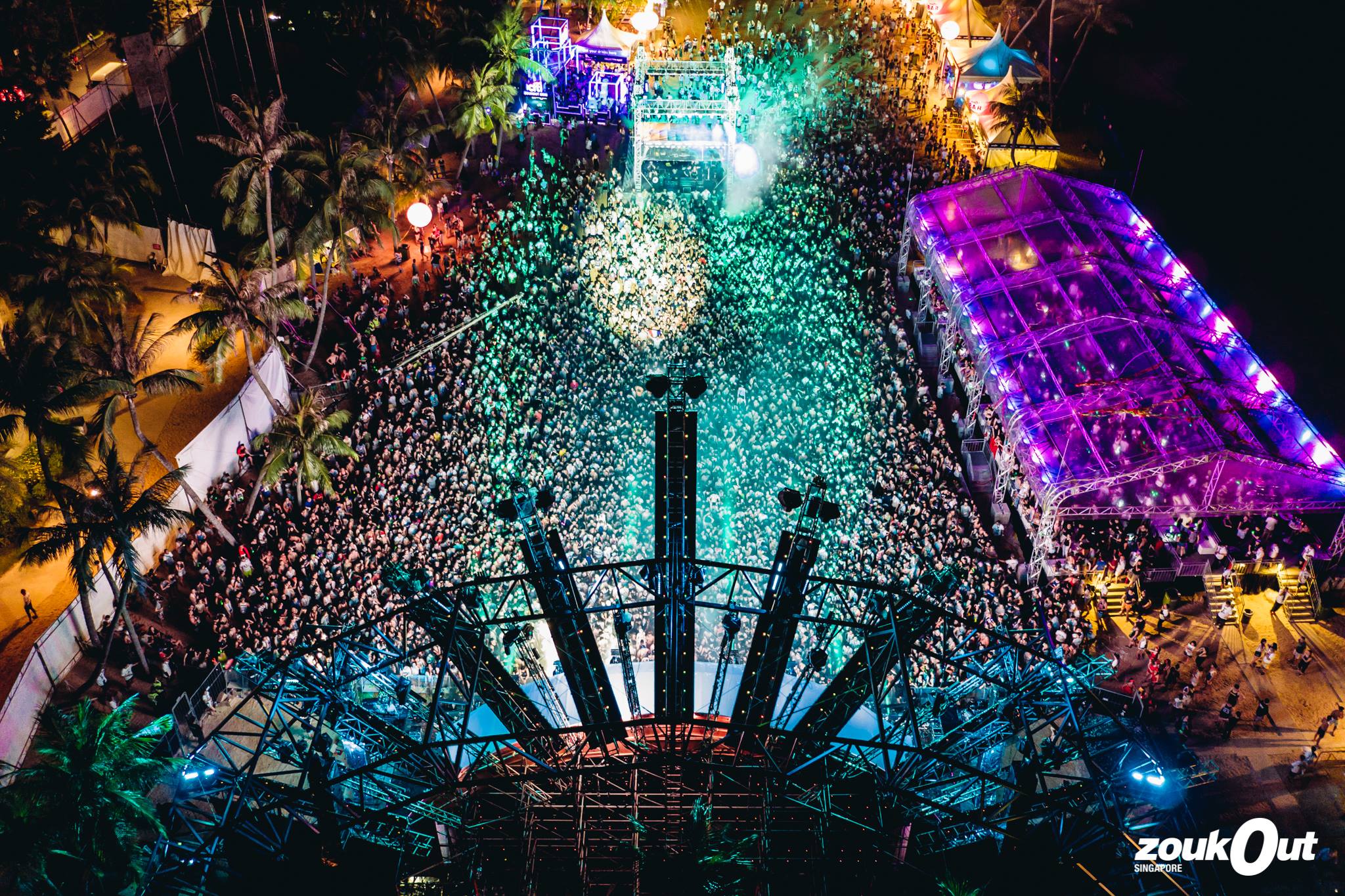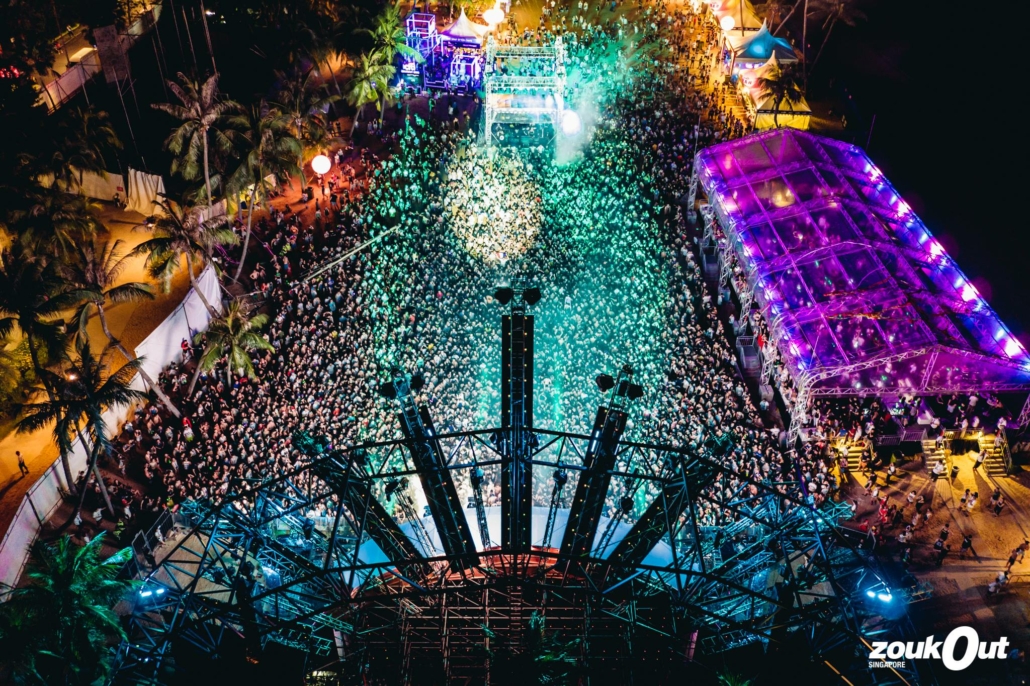 ---
4) Ultra Worldwide Festivals in Southeast Asia
When: Various Dates
Where: Bali, Thailand, Philippines & Singapore
Ultra Music Festival seems like they have one goal in mind — global domination.  From Miami, Croatia, Korea, Japan, South Africa — it now looks like they have turned their eyes to South-East Asia, and have added locations in four countries. 
They've got star studded lineups, world-class production, and an overall unforgettable experience. Stay tuned to their website for more dates and announcements.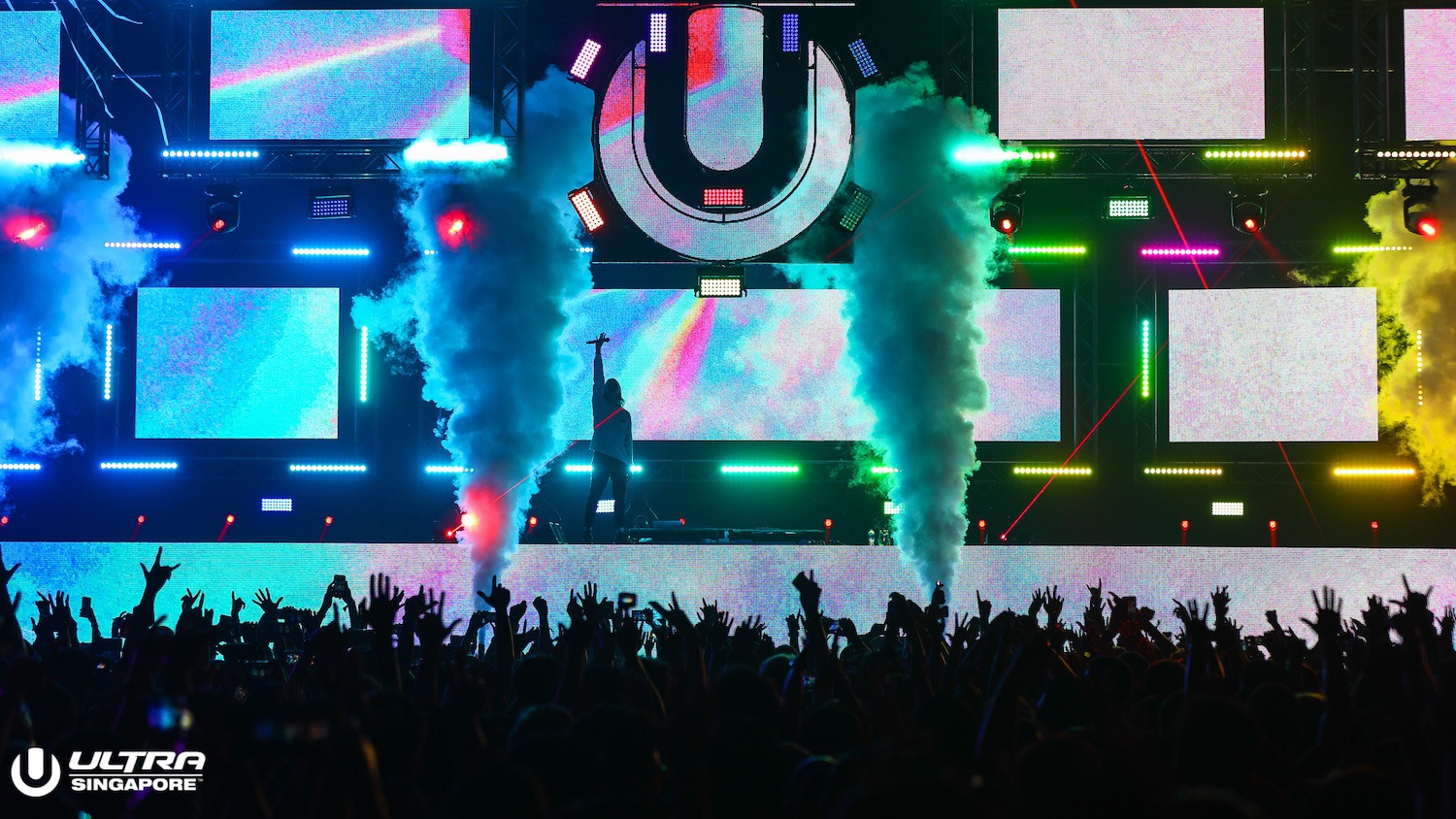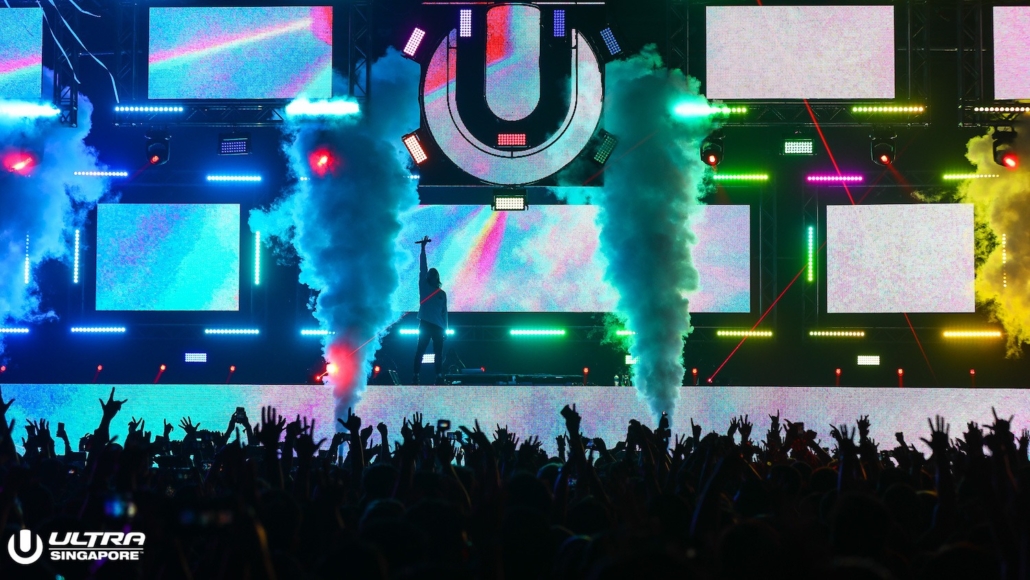 ---
5) It's The Ship Festival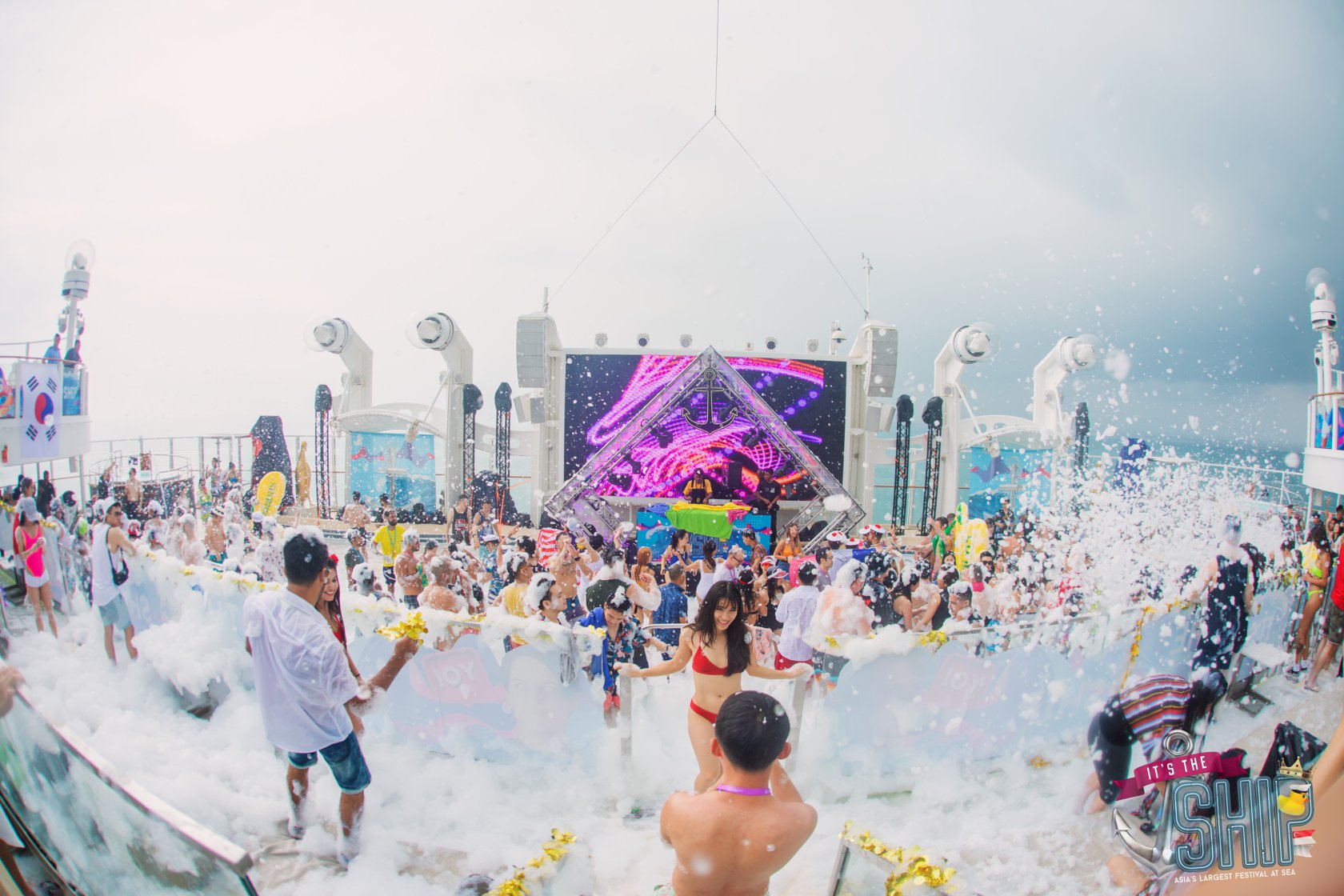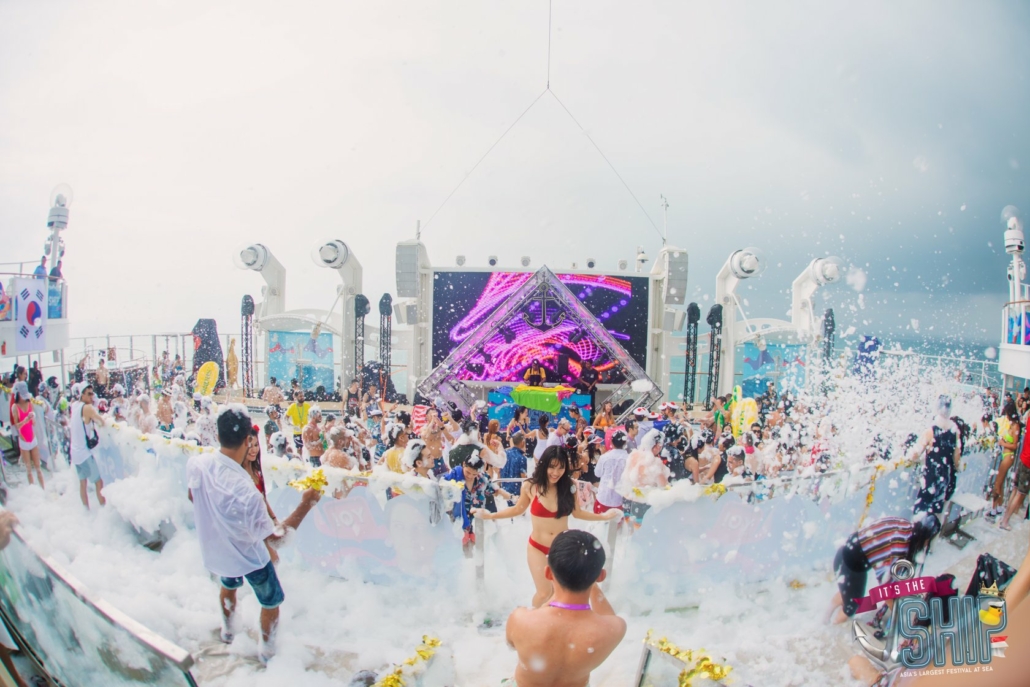 When: March 8-10, 2023
Where:  Singapore – Phuket – Singapore
Asia's Largest Festival At Sea
Once you go on one music festival cruise, I guarantee you'll be addicted to them!  It's truly epic sailing on a luxury ship with an intimate crowd, world-class DJ's, and with all the comforts of cruising.  Not only do you get to listen to quality music for 3-days, but you'll get to visit another country! 
It's The Ship always brings an amazing line-up of electronic artists, epic theme parties, and attracts a really great international crowd.  While it's definitely one of the more expensive festivals on the list, it'll be be worth every penny!
---
6) Maya Music Festival
When: February 2023
Where: OASIS ARENA, Rama 9, Bangkok
With past line-ups including heavyweights like Tiesto, Dash Berlin, and Zedd – you know this is a festival for all the big EDM festival fans in Thailand.
They've hosted previous editions in Pattaya and Bangkok, and each event seems to get bigger and better than the previous year. Keep an eye on the Maya Music Festival Facebook Page for details on upcoming events!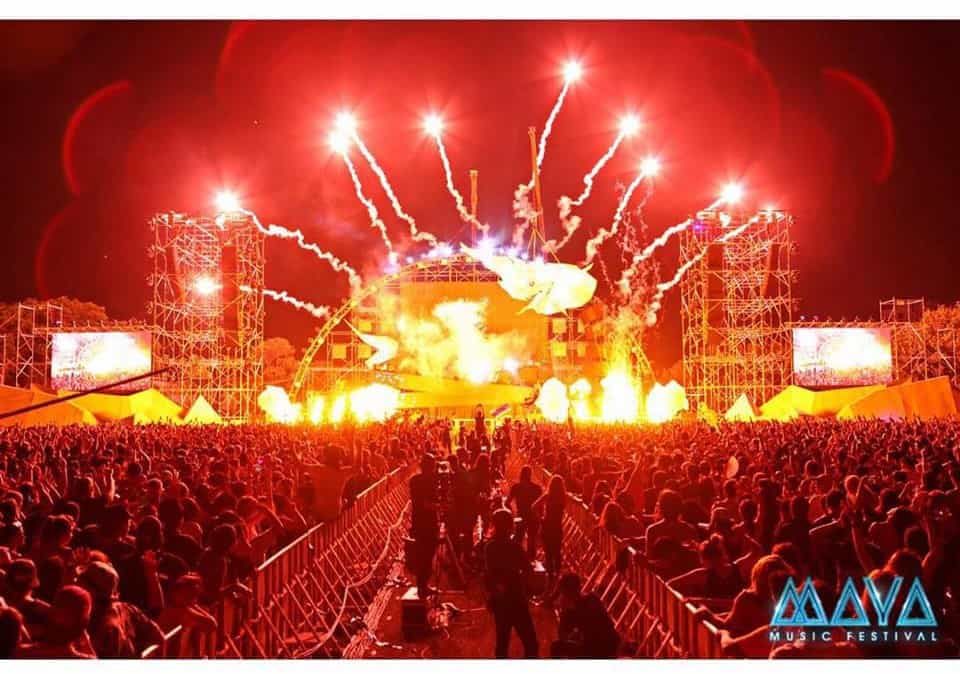 ---
7) Shipsomnia
When:  Beginning of January
Where:  Singapore – Phuket – Langkawi – Singapore
A MUSIC & ARTS FESTIVAL MEETS HI SEAS MYTHICAL ADVENTURE.  Unofficially nicknamed, "Tomorrowland At Sea", Shipsomnia has gotten a lot of positive media attention.  
With the growth of music festivals at sea, like Holy Ship or It's The Ship (#6), Shipsomnia looks like it could be the next big thing.  Sailing from Singapore – Phuket round-trip, with a quick stop in Langkawi, this looks like a party that can't be missed.  This all-inclusive music festival is guaranteed to be one epic vacation.
---
8) Big Mountain Music Festival
When: December
Where:  Khao Yai, Thailand
One of the biggest festivals for the Thai music scene, this two day festival is filled with awesome stages, hundreds of live acts, and an incredible atmosphere.  Dates for the upcoming festivals haven't been announced, but they do have other events, so tune into their Facebook for more information.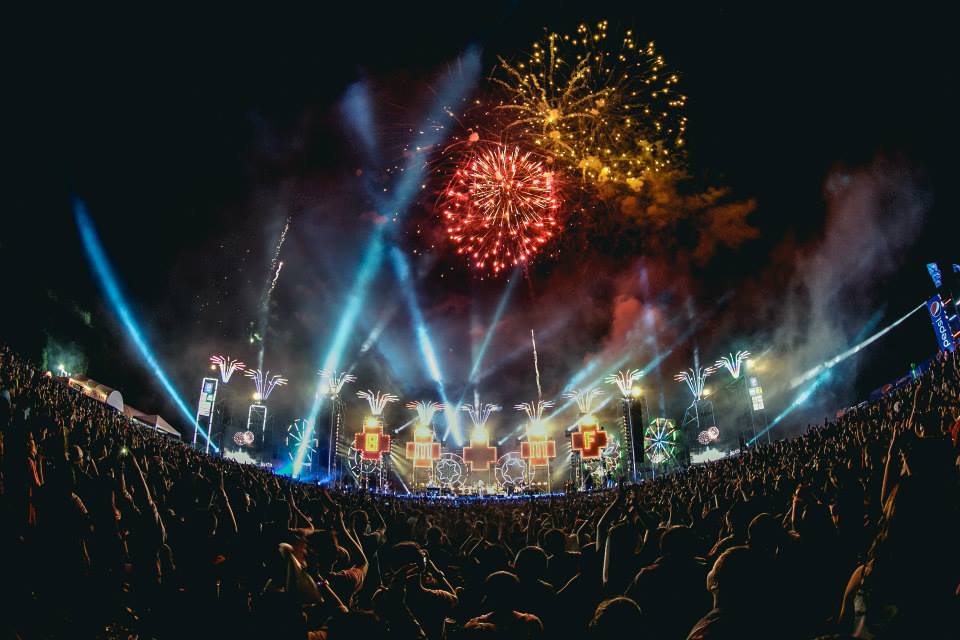 ---
9) We The Fest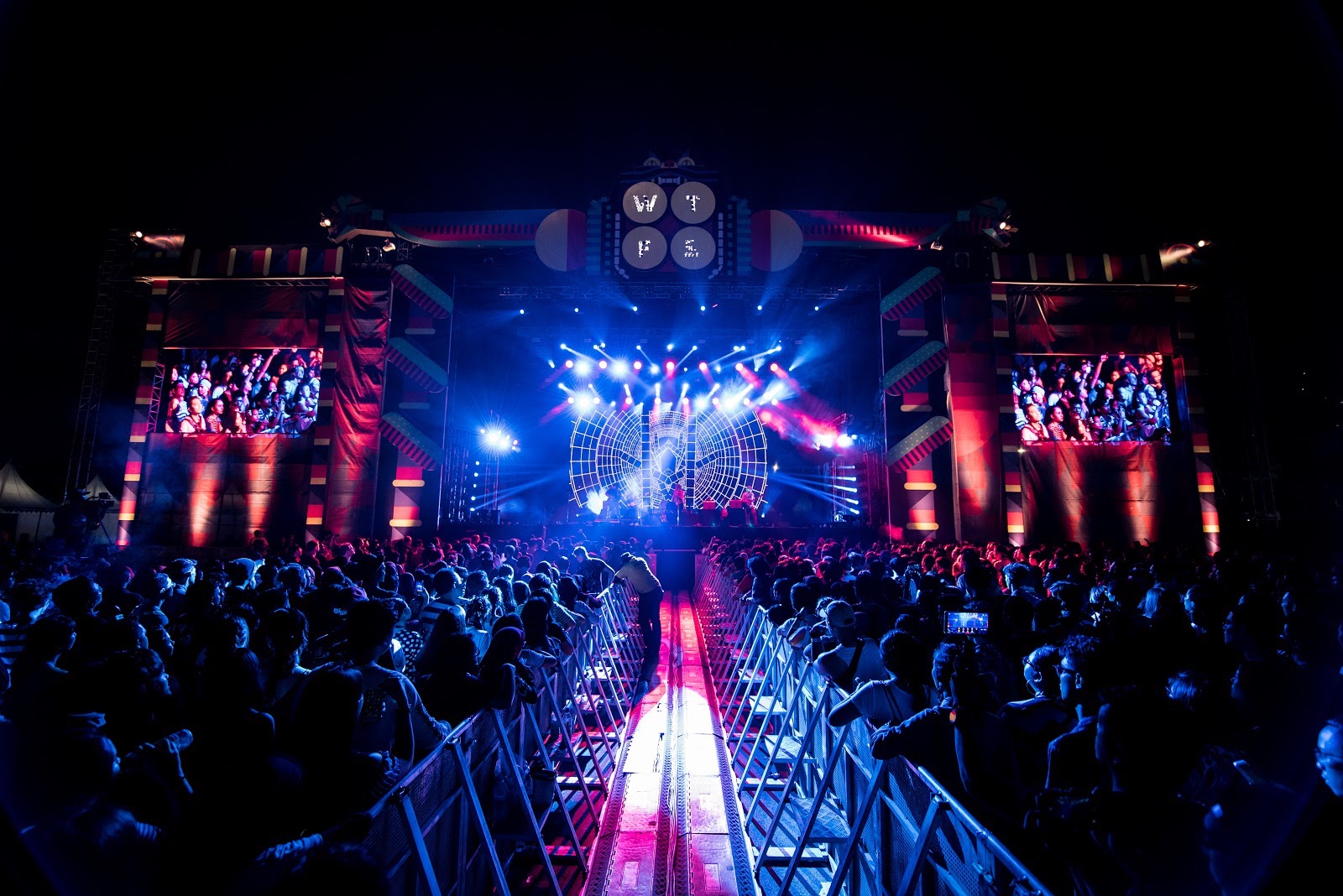 When: September 2023
Where: Jakarta, Indonesia 
South East Asia's #1 Festival for music, arts, fashion, and food!
With the current titans of pop, hip-hop, bass and indie all on show, festival organizers Ismaya Live continue to assert We The Fest's position as the go-to-festival of choice in the region.  However, We The Fest has always prided itself on offering much more than just artist performances and this year is no different with the return of the festival's 'Beyond The Music' area.
Incorporating an Arts Village, Ismaya Food Town's Eats & Beats food court, a Cinema Club where old and new movies will be on show, WTF Con where punters can interact with curated brands and media partners, and a Carnifun games section, ticket-holders will be spoilt for choice when they want to take a break from the music.
---
10) DJakarta Warehouse Project
When: December 9-11, 2022
Where: Jakarta, Indonesia
South-East Asia's ultimate festival experience
"Over the past month, fans of Djakarta Warehouse Project (DWP) have been waiting with bated breath to find out the next additions to the event's already burgeoning lineup. The wait is now over and the results do not disappoint. Disclosure, one of the most iconic and genre-defining duos of the past decade is now set to join proceedings in downtown Jakarta come 13th December. With a slew of hits across two albums and a mesmerising live show, this performance is certainly not to be missed. 
Bolstering the star-studded headliners are a plethora of newly announced names across dance music's broad spectrum. Chromeo, another dynamic duo, will be bringing their synth-funk sound to the JIExpo Kemayoran, while Bassjackers, Blasterjaxx and Coone will be sending crowds into a bass-fueled frenzy with their amped-up EDM performances."
---
11) Rainforest World Music Festival
When:  June 23-25, 2023
Where:  Kuching, Borneo, Malaysia
Just reading the name of the festival, you can get a good understanding of what you are in for during this unique festival.  Lots of acoustic instruments with a rainforest themed, this will definitely be unlike any festival you've ever attended.  
Borneo is a beautiful island, and this would be a great way to experience the culture while hearing some great music.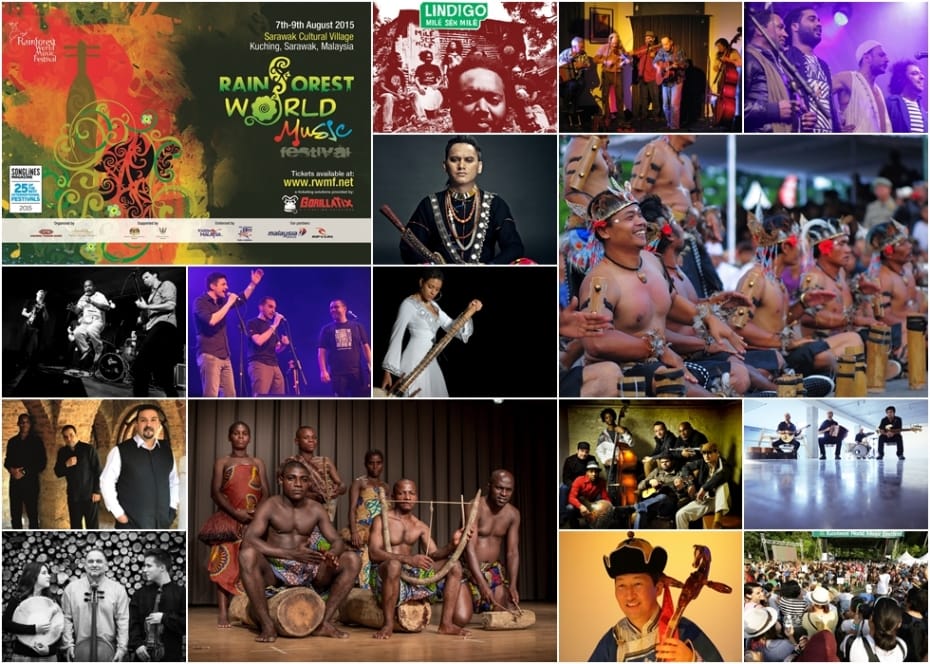 ---
12) Songkran Water Festival
When:  Mid-April
Where:  All Over Thailand (Chiang Mai recommended)
The Thai Lunar New Year is celebrated by 3 days of absolute madness country-wide.  From personal experience, this was one of the highlight's of my travels in south-east Asia.  The belief is that "water" washes off all the sins of the previous year, and it's a fresh start for the upcoming year.  It's a beautiful festival, but it's also one crazy party.  There are stages and music playing all over the place, and great clubs and nightlife to go out at night.  The set-up is different every year, but make sure you experience this at least once in your life.  Check out my Songkran 2015 video.
There's actually an official music festival during Songkran.  I wrote about it in my Top 10 Music Festivals in Thailand article!  Check it out.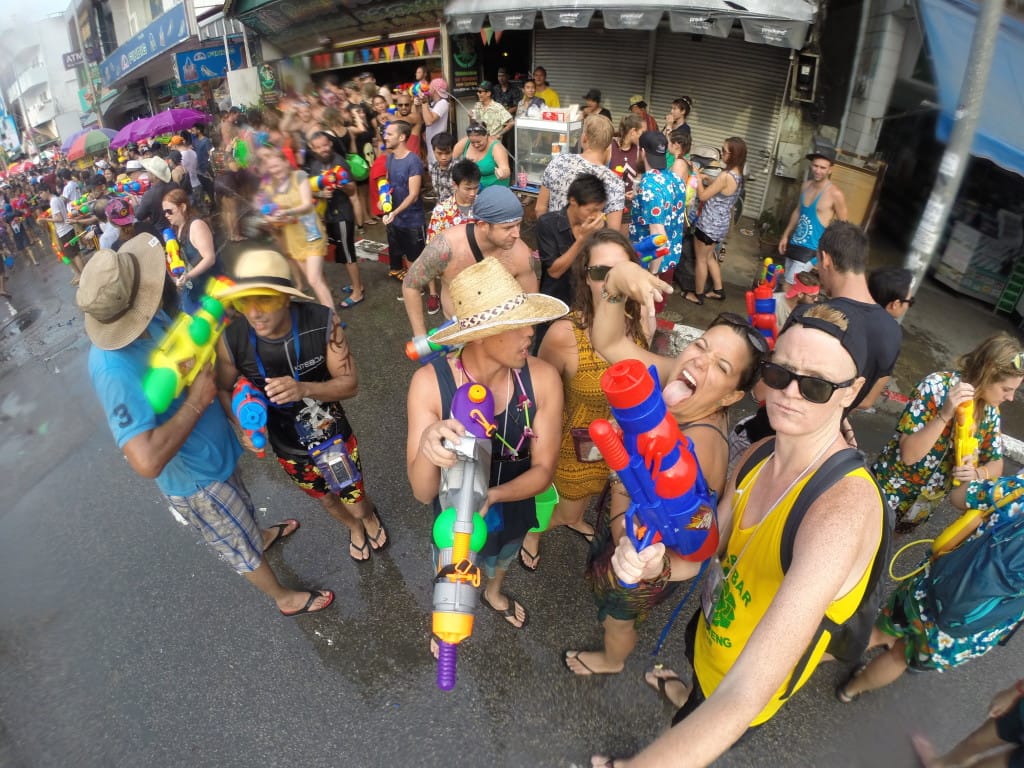 ---
13) Full Moon Party
When:  Once a Month during the Full Moon.  Dates found here.
Where:  Haad Rin, Koh Phangan, Thailand
Why:  Last but not least, no South-East Asia festival list is complete without experiencing at least one full moon party.  Although recently it has gotten negative attention recently, it's definitely a good night if you're with the right people.  Koh Phangan is one of the craziest party islands in South-East Asia, and there are ton of other parties to attend on the island as well.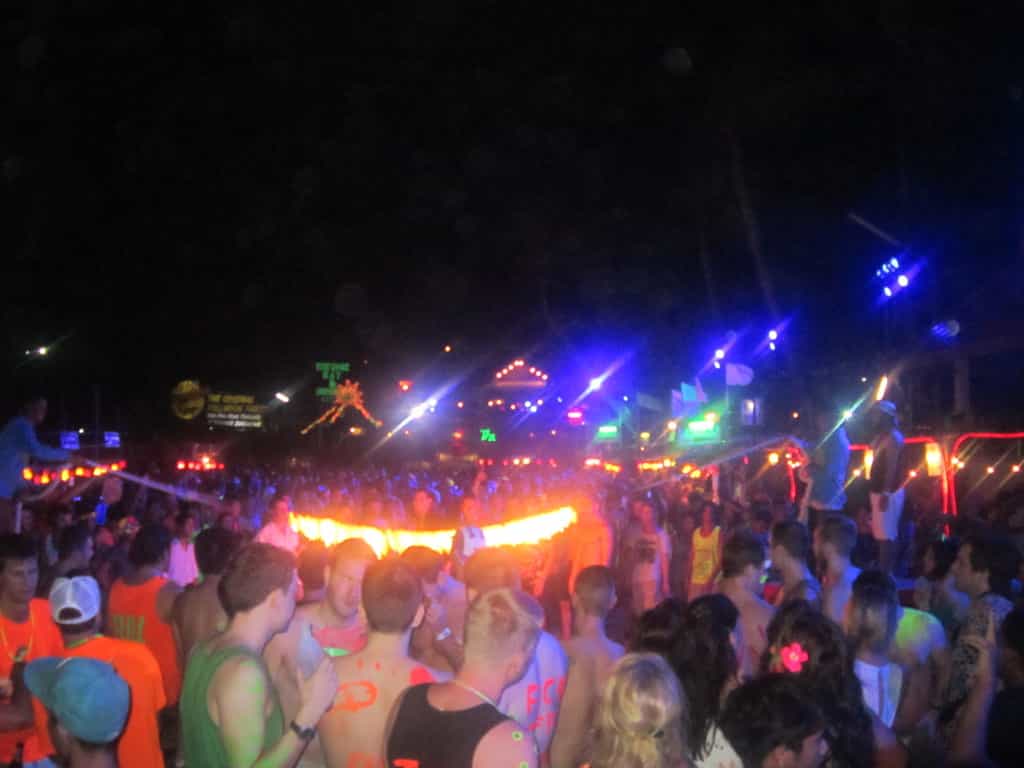 ---
While I couldn't list all the music festivals in South-East Asia, this is a solid list of what I think to the best 12.  All of these festivals bring some great live musicians and DJ's, and will provide a great festival environment for you to dance until your tired, and meet some amazing people.  Make sure you check out my other blog posts on music festivals.
25 Music Festivals in America To Experience Before You Die
30 Music Festivals in Europe to Experience Before You Die
30 Music Festivals in Australia To Experience Before You Die
---
Am I missing any great music festivals in South-East Asia?  Let me know in the comments section!
---
Photo Sources:  Wonderfruit, Quest, Neverland, ZoukOut, Ultra, It's The Ship, Maya, Shipsomnia, Rainforest, Big Mountain
---
Share this post with your festival travel crew!